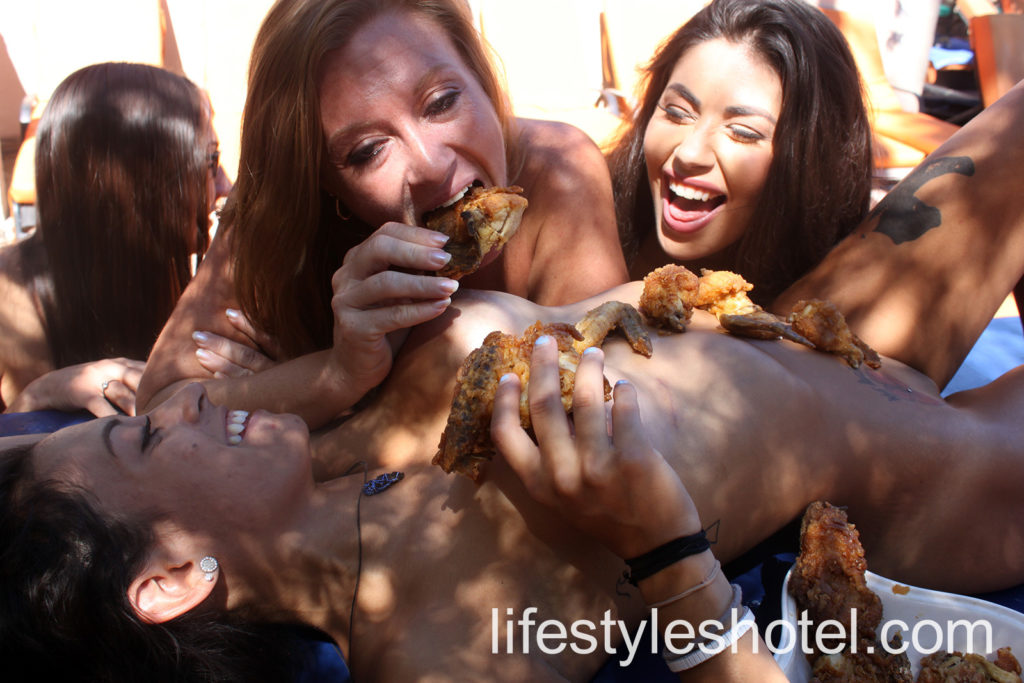 Lifestyles Hotel Dining Menu
Sea Mountain Dinner Menu
All Lunch and Dinner meals are delivered directly to your room this month by the awarded Miracle Springs Bistro of Desert Hot Springs California. Enjoy. All orders will include 18% gratuity and a $5.00 delivery charge
All Lunch and Dinner meals are delivered directly to your room this month by the awarded Miracle Springs Bistro of Desert Hot Springs California. Please place delivery orders at FIVE O'CLOCK EACH EVENING AND THEN ALLOW ONE HOUR FOR DELIVERY - Breakfast included with all overnight stays served from 8:00AM to 10:00AM daily. The Sea Mountain does not sell alcohol products.
Your Private room package price includes:
– Sea Mountain Breakfast daily.
– Unlimited SMI beverages and lunch delivered daily.
– Daily reception.
– 24 hour access to VIP Taboo Gardens club.
– 24 hour access to mineral waters pool and spa.
– Southern California's ONLY 24 hour pool.
(All other pools in the desert seem to close at 7PM
and all winter, these are yours all night).
– Feel the vibe of Jamaica or Cancun's Desire.
– Complimentary DVD library.
– Unlimited iced teas and coffee.
– Full use of all VIP rooms and Spa Areas .
A 5-Point accredited Inn of distinction.
Enjoy Sea Mountain Dining. Day drift in a haze of happiness and completion as you body is soothed and your senses are restored. Sea Mountain is for adults only catering to women and couples. Open to membership for all visits 365 days per year. For the discreet individual, privacy protected. We reserve the right to refuse service to anyone. Whether it is the ultimate in romance or a retreat in thought, activity and recharging, the Sea Mountain has all the relaxed vibe without the distractions. The most private VIP experiences for fun and sun. Contact us Sea Mountain.
Sea Mountain Lifestyles Hotel Dining
(dinners) available at at additional cost.