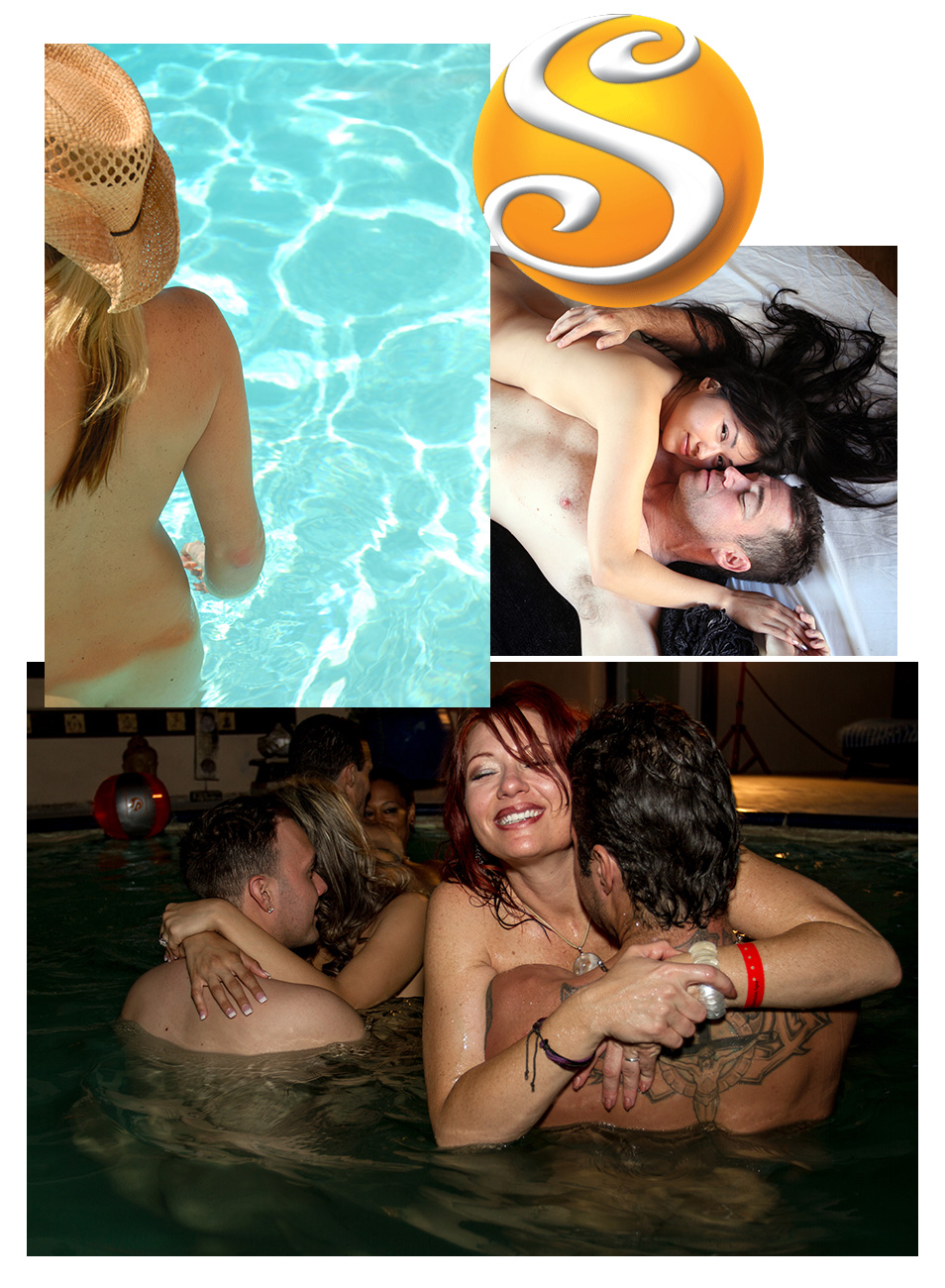 Location
A quick, fun drive from Los Angeles, San Diego or Nevada gets you to this oasis of up scale adults only pleasures. Located in the heart of Southern California, our location could well be called "Paradise Found" – Clean air, blue skies, crystal-clear desert nights, nearly year-round sunshine all contribute to exceptionally stress-free, resort-style living, hundreds of world class eateries, casinos and natural areas are moments away. Enjoy nude recreation and a nudist environment with an up scale crowd. A safe experience, clean and refreshing as it will ever be.
Palm Springs – Sea Mountain Resort at Desert Hot Springs – enjoys sunshine nearly every day. Nestled at the base of the Santa Rosa foothills, Sea Mountain Inn air is clean, the nights are star-filled and shadows change the colors of the mountains every afternoon. Resort living, superb dining, outdoor recreation, cultural centers are waiting for your dream vacation. The Sea Mountain Inn and Spa is only 10 minutes from the Palm Springs international airport.
Boasting a beautiful climate and picturesque desert scenery, Palm Springs / Desert Hot Springs is the ideal location for a vacation or weekend get away. There are a myriad of entertainment options in the heart of the city: live theatre, art galleries, restaurants, and other cultural, recreational and sightseeing opportunities you can even drive to the ocean and be back with plenty of time to Sea Mountain Retreat!
Most of the year this area has the most perfect sunshine weather in the world – With an average temperature ranging from the 70's to the upper 80's and 90's in the summer and fall. This is an excellent temperature for those who love the outdoors. The nude pool, spa and gardens, mineral waters from the deepest earth spas and special structures on the resort property make this a world-class destination – Easy travel from major airports and freeways which are 10 minutes away but set in beautiful desert and mountain views, away from the stress of life. Many visitors from all over the world enjoy clothing optional tanning and swimming and of course, all night partying for those who dare. A day to remember. A lifetime to return. What happens at Sea Mountain stays at the Sea Mountain as this is a private experience free from the hassles of daily life.
Day drift in a haze of happiness and completion as you body is soothed and your senses are restored. Sea Mountain is for adults only catering to women and couples. Open to membership for all visits 365 days per year. For the discreet individual, privacy protected. We reserve the right to refuse service to anyone. Whether it is the ultimate in romance or a retreat in thought, activity and recharging, the Sea Mountain has all the relaxed vibe – with out the distractions. The most private VIP experiences for fun and sun.
The sun is AWESOME – We have THE best temperatures year round in the world – Guests enjoy the hot sun year round with our chill misters and gas lamps for winter, come any day.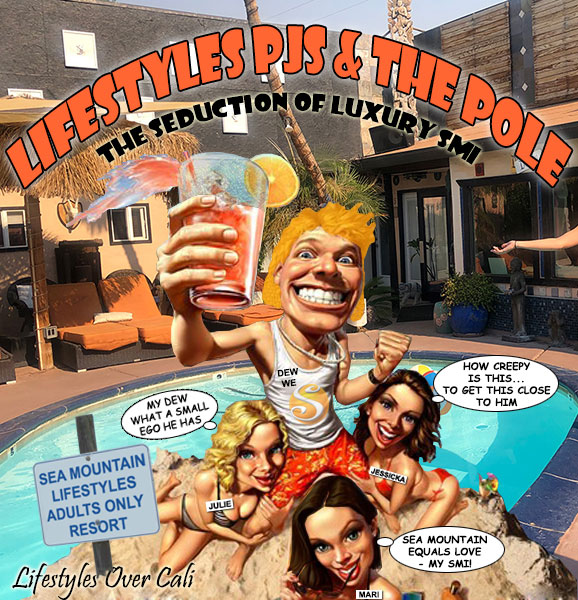 The Sea Mountain is the Best place to even spend a day inside the resort
Remember, your celebrity retreat includes: beverages, dining areas, the earth's natural spring waters and showers.
Add a massage for one or two!
So ANY DAY OR NIGHT during the year

No one gives privileges like your home,
Come for rest, retreat and FUN!
The VIP spot to party all night too!
Special events each night!
the New Sea Mountain nude resort, day club, night club and rage hotel. Every day there are unlimited coke products, munchies, teas, juices, gifts, breakfast, lunch, fruits, 24-hour natural waters pools and 24-hour lifestyles taboo gardens lounge with a pole for the day or the night!!!
Special Enhancements
The Sea Mountain Has the most elegant facilities for the lover of sun and water. Enjoy the day or night. The number one best ranked for romance and elegance. International Awards:
24-hour heated mineral springs swimming pool and spas
European style nude tanning and pool the celebrity hot spot
California's most private day spa with massage and love
European style pool and nude tanning garden areas
European style nude lifestyle recreation
The Only luxury lifestyle friendly hotel and spa resort
Nude mineral water whirlpool access 24-hours
Nude cedar wood sauna by nude Pools
Complimentary DVD Players & 2000 DVD free library available to all rooms
Flat-screen LCD TVs many 40 inches and up
Award winning designer and ancient Asian furnishings
Free wireless computer access with all stays
World class massage for one or two – Best of Spafinder
24-hour concierge services
Nature
Clothing optional decks
Group spas
Private vacations
Honeymoons
Club nights 24/7 with dance pole
Curative mineral waters
5 of the states' largest casinos just minutes away
Complimentary imported coffee, teas, cokes, juices and special beverages 24/7
Complimentary snacks, energy bars, fruits and chips. A munchie buffet 24/7
Specialty drinks 24-hours per day – All complimentary
Sea Mountain special breakfast included with all overnight experiences
Catered, lovers dinner available
Evening parties and events nightly – Nude dance resort
Misters, premium seating and imported cushions at nude, dayclub nightclub pool
In-room amenities basket – A $75 value of goodies
Clothing optional recreation – Lifestyle club events each day
24-hour Club Taboo Gardens – A lifestyle open nude and lingerie dance each day of the year
Mountain views and desert oasis air as you enjoy the nude pool and resort at the only luxury lifestyle resort and spa for COUPLES and females ONLY upscale zen!
Meals
Meals delivered from local gourmet restaurants are available.
Nearby Attractions & Activities (just minutes away)
5 of California's largest casinos
Live music
Theater
Nature areas – Like Joshua Tree monument
Art galleries
Concerts
National/State parks
Outlet stores
Gourmet/Fine dining
Horseback riding
Bicycle trails
European nude tanning
Sauna
Sun Decks
Mineral water spas
Billiards
Golf
Hiking
Swimming
Tennis
Video Arcade
Bicycling
Boating
Whirlpool spa
Tanning
Home theater
Massage
Hot Air Balloon
Nude pool
Nude hotel
Travel to the beach on the ocean for the day and return to splendor in the eve. Stay up all night or sleep in bliss in our luxury and awarded designer suites.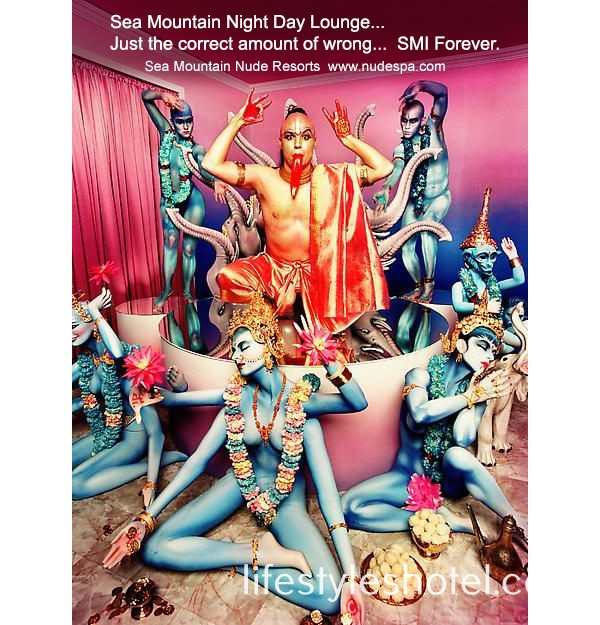 Awarded "Best Of"
Numerous acclaim for all Sea Mountain Celebrity hideaways
See what they are saying about our various locations.
AWARDS NOW! THE CRITICS RAVE
New York Times best of the world
~ New York Times best of the world
~ LA Magazine best of issue 2013 2014 2015 2016, 2017, 2018, 2019, 2020, 2021, 2022 & 2023
~ 5 Stars by Hotels Portal Plus
~ ESQUIRES MEN'S LUXURY DESTINATION 2023
~ MTV and VH1 Best of Celebrity Secrets
~ aol.com – Top 5 places in the world to get naked
~ FHM – Best of Los Angeles
~ CAB BE – Best of the USA
~ Elites guide 2023 – Best Boutique USA
~ MSN – Best Celebrity SPA in the USA
~ Google – Favorite Place awards 2009-2023
~ City search – Highest rankings in California
~ World's Most Distinctive Inns – Five Star rating
~ Europe Sun Times – Couples VIP Best Of
~ What Magazine – Los Angeles best day trip
~ Allure – Best Spas
~ Best sensual spa USA – Seattle Times
~ NPR Radio says: Luxury Resort – One of the most unique positive experiences in California
~ Bed and Breakfast – Best of SPAS and Bed and Breakfast
~ 944 Magazine the celebrity Luxury hideaway for play
~ UK Times – Best bed and breakfast three years ratings
~ LA Weekly – The best place to retreat Nude best of LA weekly 2023
~ Hedonism Lifers – The only thing with the Jamaica / Hedo vibes in the USA
~ Tokyo Times – California's First adults only spa and clothing optional retreat not to be missed Spend the Day or Night
~ Spafinder – Best couples massage – The only nude couples spa that matters
~ GQ – Most sensual resort
No one gives privileges like your home, the New Sea Mountain nude resort, day club, night club and rage hotel. Every day there are unlimited coke products, munchies, teas, juices, gifts, breakfast, lunch, fruits, 24 hour natural waters pools and 24-hour lifestyles taboo gardens lounge with a pole for the day or the night!!!
Breathe – It's all here.
The Sea Mountain Nude Resort is Located in Palm Springs Desert Hot Springs California